StellarWorks is multi-modality, multi-functional radiology workstation. It empowers healthcare professionals with diagnostic quality image review facility, flexible film composing, easy reporting and professional media publishing. It is based on DICOM and compatible with any Picture Archiving and Communication System (PACS) including StellarPACS
Technology Highlights
StellarWorks provides viewing and manipulation of radiological data including images, reports, patient and study information. It is a multipurpose application used for Radiologist interpretation, in-house clinical review and physician desktop image & information access and also for the tele-radiology applications.
StellarWorks is a collection of add - ins or application component software which collectivity provides complete features, tools and options for the radiologists and health care professionals to setup and perform complete exam reviews at ease.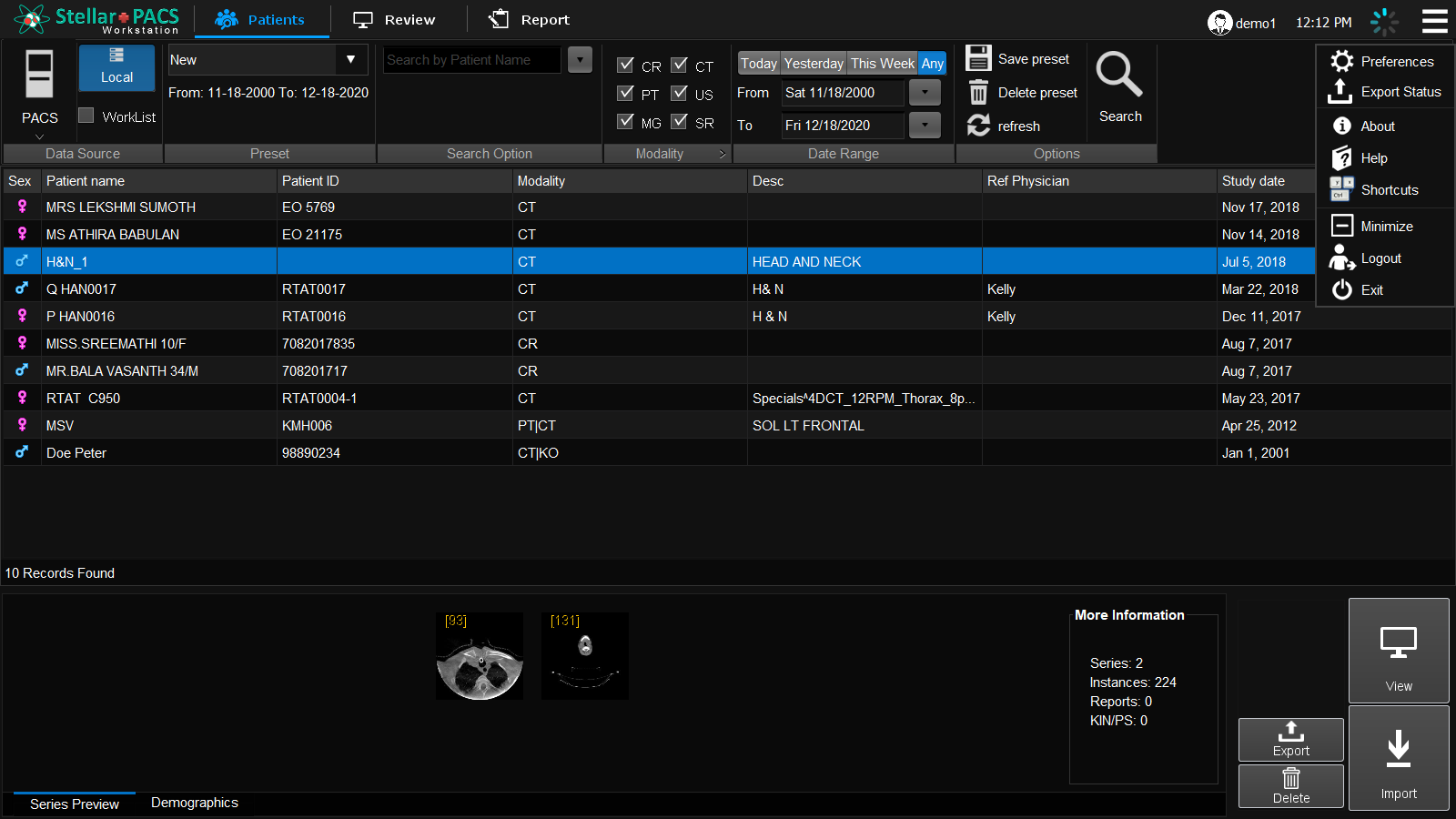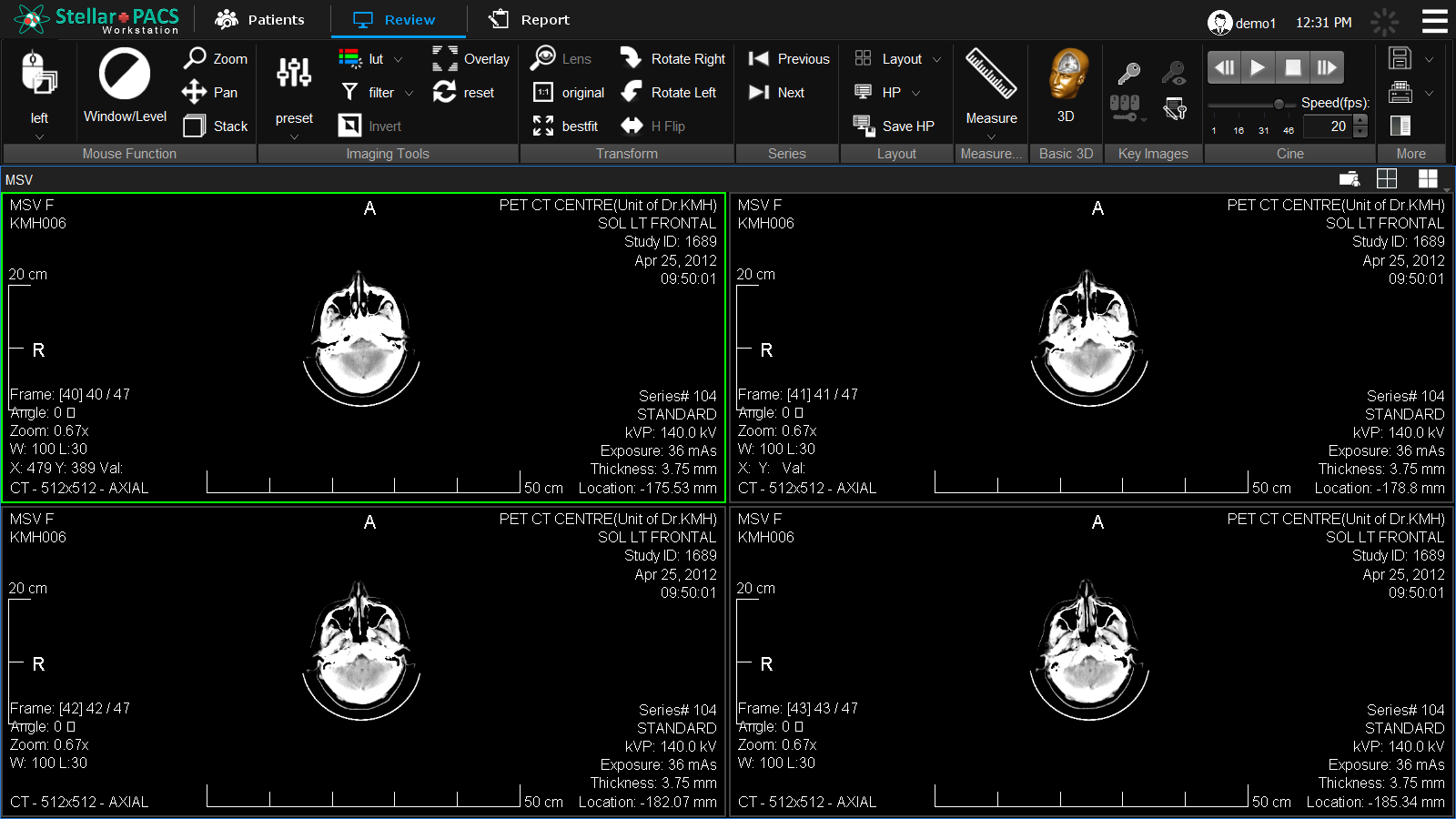 Key Features
Easy to use Rich user interface multi-modality viewer.
Comprehensive patient and image data management features
Robust image layout facilities with light-box views
Modality specific toolbox for image review
Flexible DICOM film box formatting and printing
Template based customizable application specific clinical templates, with structured reporting for plain paper clinical reports
Supports various image export and connectivity options including DICOM 3
Complies with DICOM Standard, provides secure and safe features to comply with IHE integrations
HIPAA-complaint password protected administration and viewing
Optional multiple monitor configurations
Optional clinical application specific tools.
Optional volume data processing tools with MIP/MPR and Volume rendering
Stellar Browser
Patient browser with customizable search filters and sort options.
User management with login and logout.
Patient and study Query from DICOM query provider.
Image import from local disk or from DICOM CD.
Study, series and image level retrieval from PACS/Text dump of DICOM information.
Image preview before loading.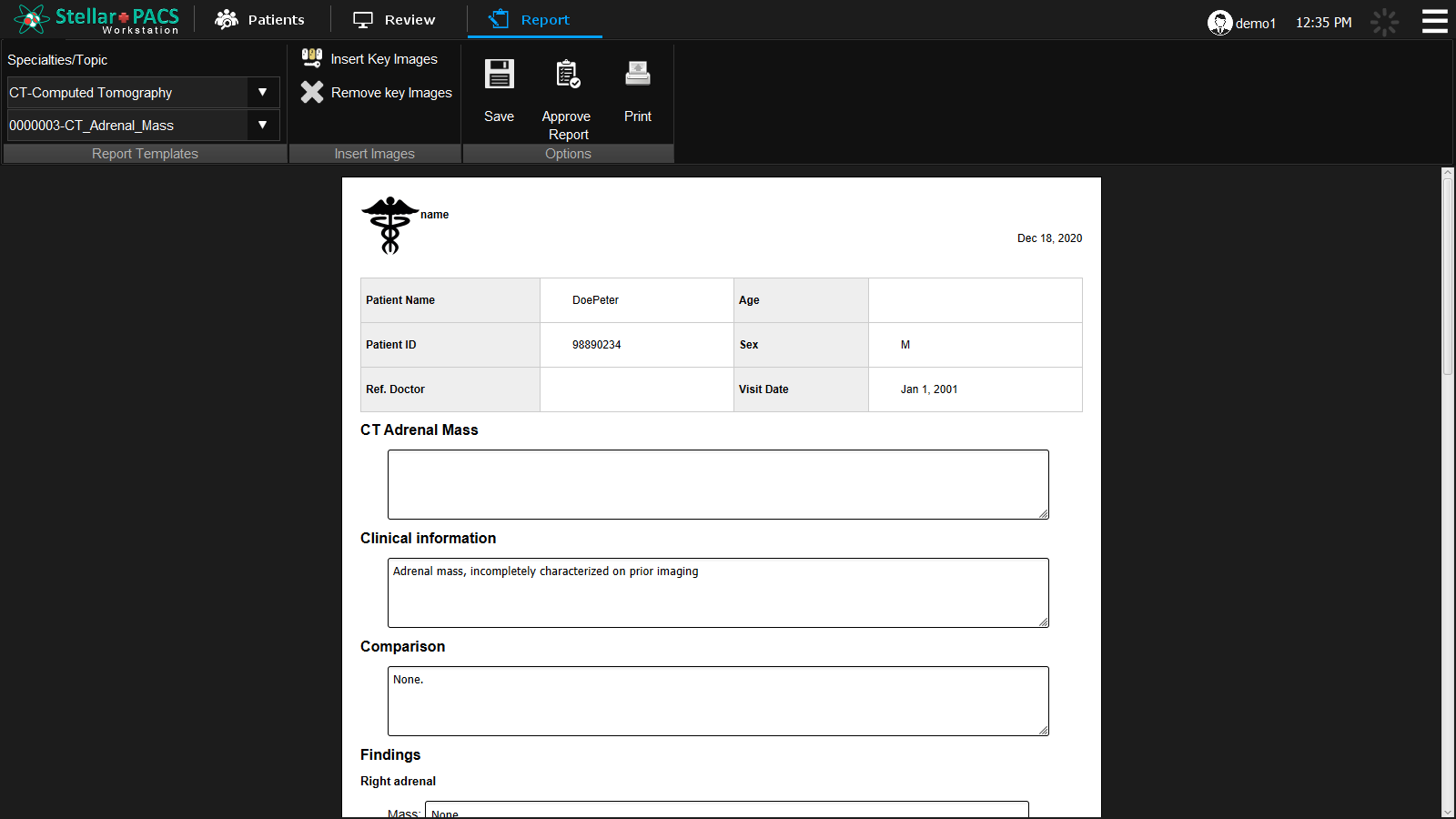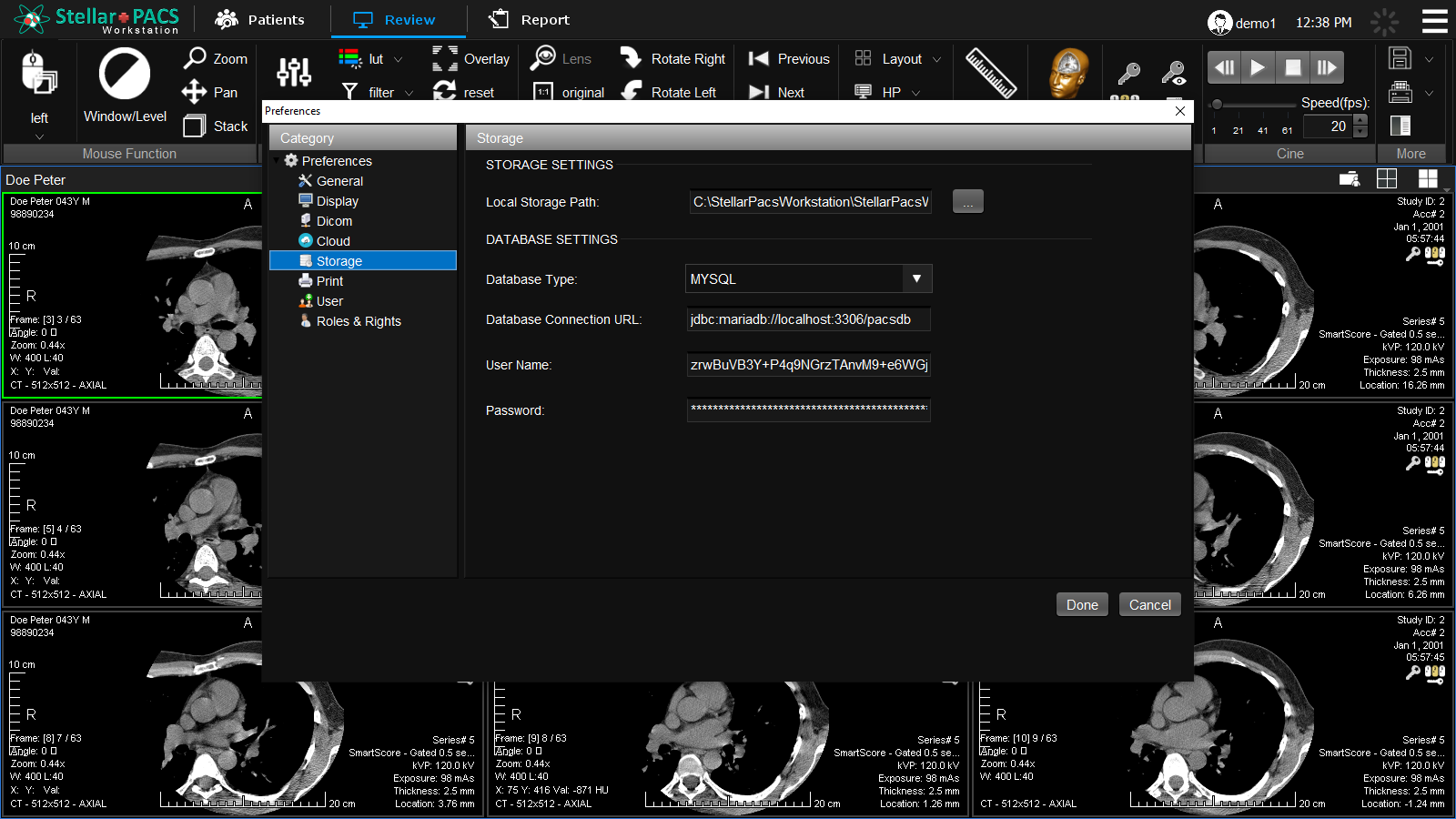 Imaging
Customizable series and image layouts.
Series Thumbnail View
Image Window/Level
Zoom/Pan, Image Scale, ROI magnification
Image Rotation and Flip
Measurement with Calibration
Image masking features
Cine Display
Annotations and markers
Optional Items
Non-DICOM to DICOM conversion tools
DICOM Routers
CD / DVD labeler / burners
Multiple monitor configuration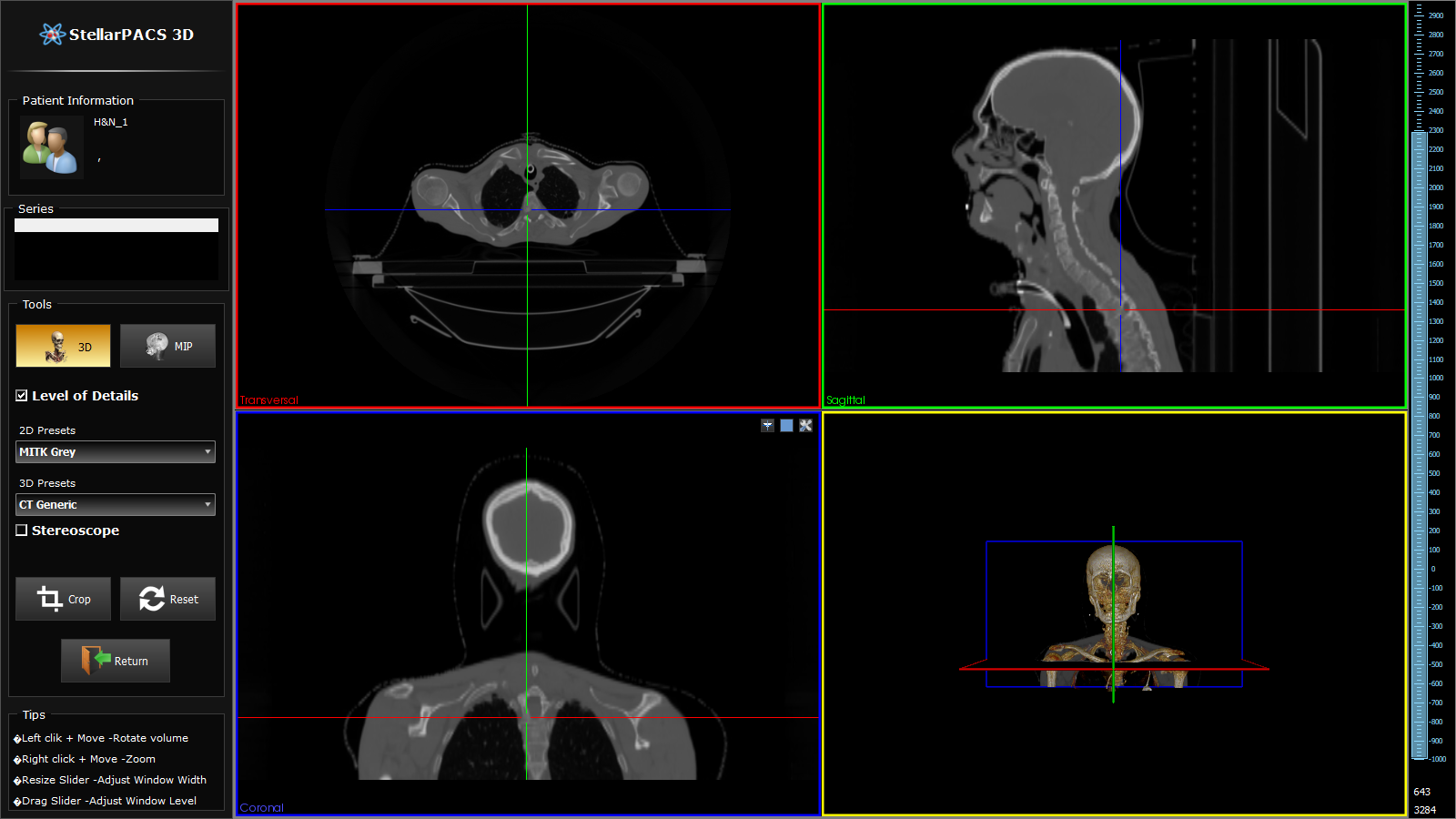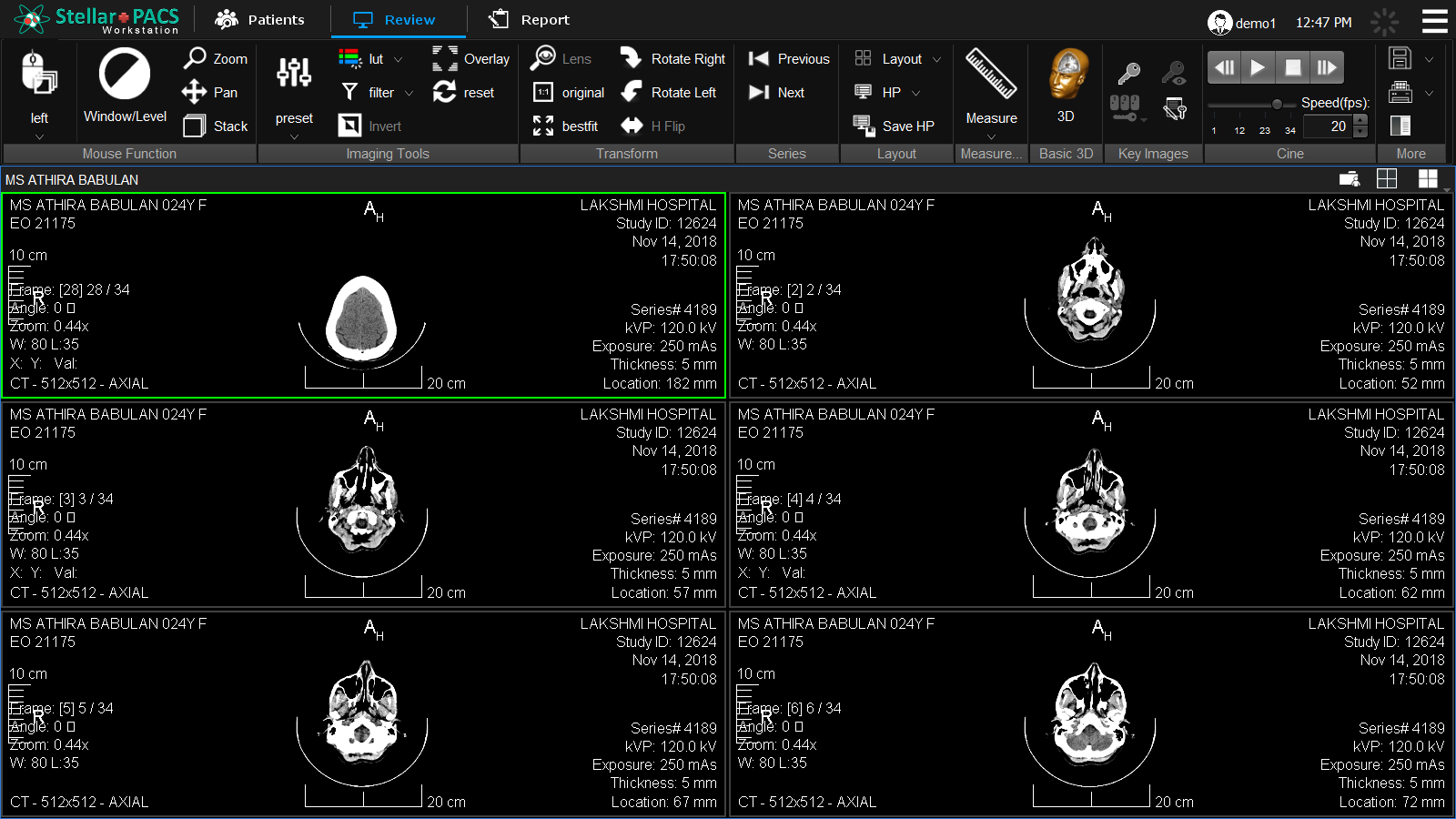 Film Composing and Reporting
Flexible and configurable DICOM film layouts.
Customizable on screen print settings
Fully enabled WYSIWYG/DICOM printing with true view
Editable circular and rectangular shutter mask
Various image processing and zoom print options
Add to print from review mode
The Collection of the Add-Ins Includes
Stellar Browser—Complete Patient/Image data management and storage management provider.
Stellar Flow—Radiology workflow planner, controller.
StellarWorks—Image display provider for review and management
Stellar Media—DICOM CD/DVD publisher
Stellar Print—Film composer and print management solution for both windows and DICOM printers
Stellar Tools—Modality specific loadable tool chest
Stellar Report—template based clinical report and print management
Stellar Security—User, role, auditable transaction logs and authorization management
Stellar Remote—facilitates features required for Tele-radiology and remote viewing
Stellar 3D—3D imaging solutions with MIP, MPR and volume rendering for CT/MR and US
Apart from these add-ins components, Stellar Viewer application framework can also be provided with additional custom workflow solutions to suite your unique requirements.
Available Workstation Configurations
Import Workstation – For Non-DICOM to DICOM conversion and for image acquisition purpose
Modality workstation – For Q/A station, primary/secondary workstation and as acquisition control system
Radiology workstation – For radiology review purpose
Advanced workstation – For 3D and advanced application processing purpose
Case Studies
Christian Medical College Hospital, Vellore.
All India Institute of Medical Sciences Hospital, Delhi.
Institute of Liver & Biliary Sciences Hospital, Delhi.
Government Medical College Hospital, Chandigarh.
Lilavati Hospital, Mumbai.
Dr. Kamakshi Memorial Hospital, Chennai.
Apollo Main Hospital, Chennai.
Sultan Qaboos University Hospital (SQUH), Muscat.
KPJ Ipoh Specialist Hospital, Malaysia.
Dr. Ram Manhar Lohia Institute of Medical Science Hospital, Lucknow.