Stellar clinical viewer
Multi-Purpose, Multi-Modality Diagnostic Radiology Workstation Systems.
Stellar clinical viewer is a component solution of StellarPACS server. It serves as a multipurpose clinical viewer suitable for viewing MR, CT, XA, PET, CR, DR and ultrasound studies in multi-modality and multi-physician environment. It is a web-based cost effective solution suitable general purpose concurrent clinical review, tele-review and tele-education.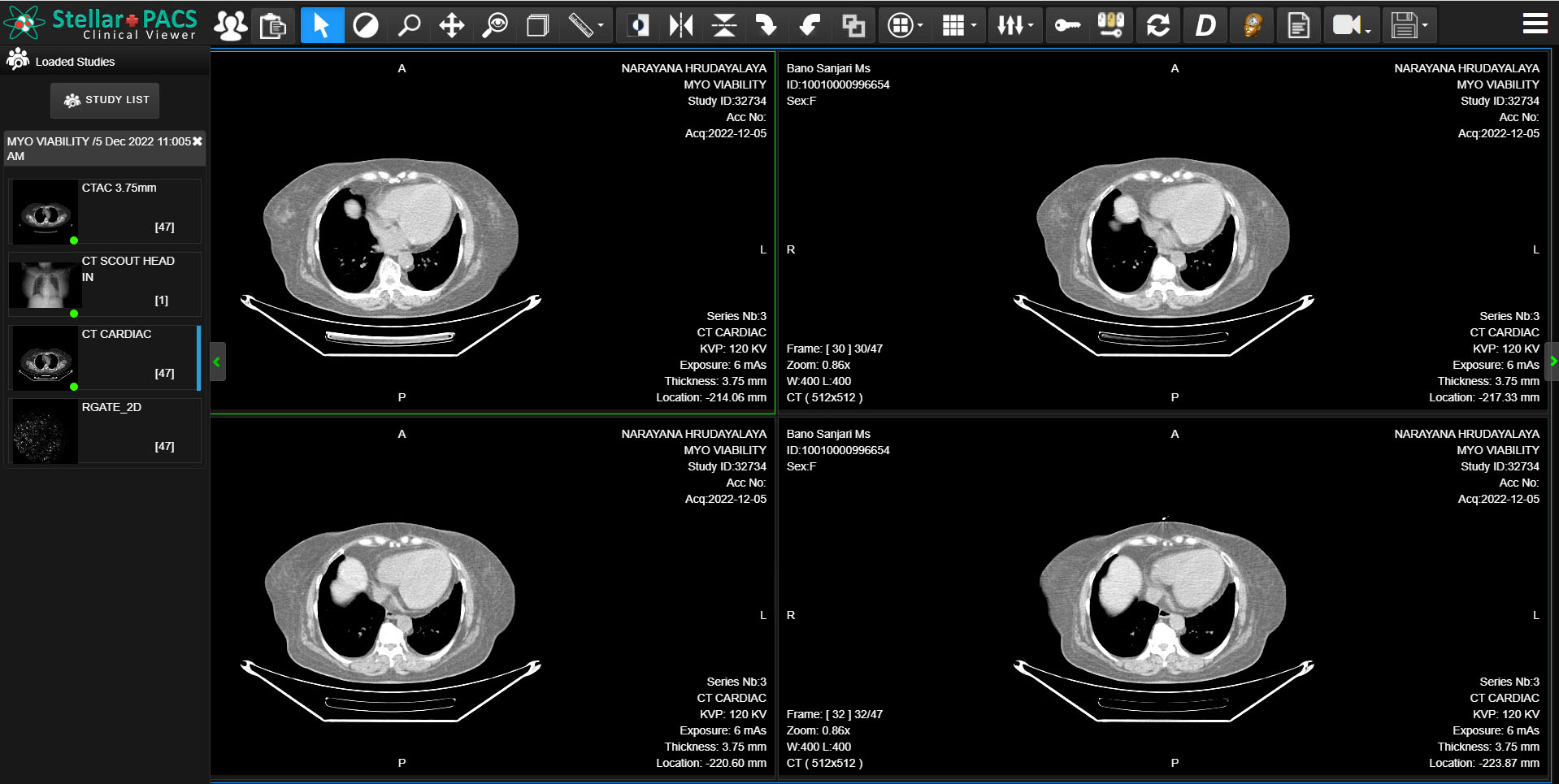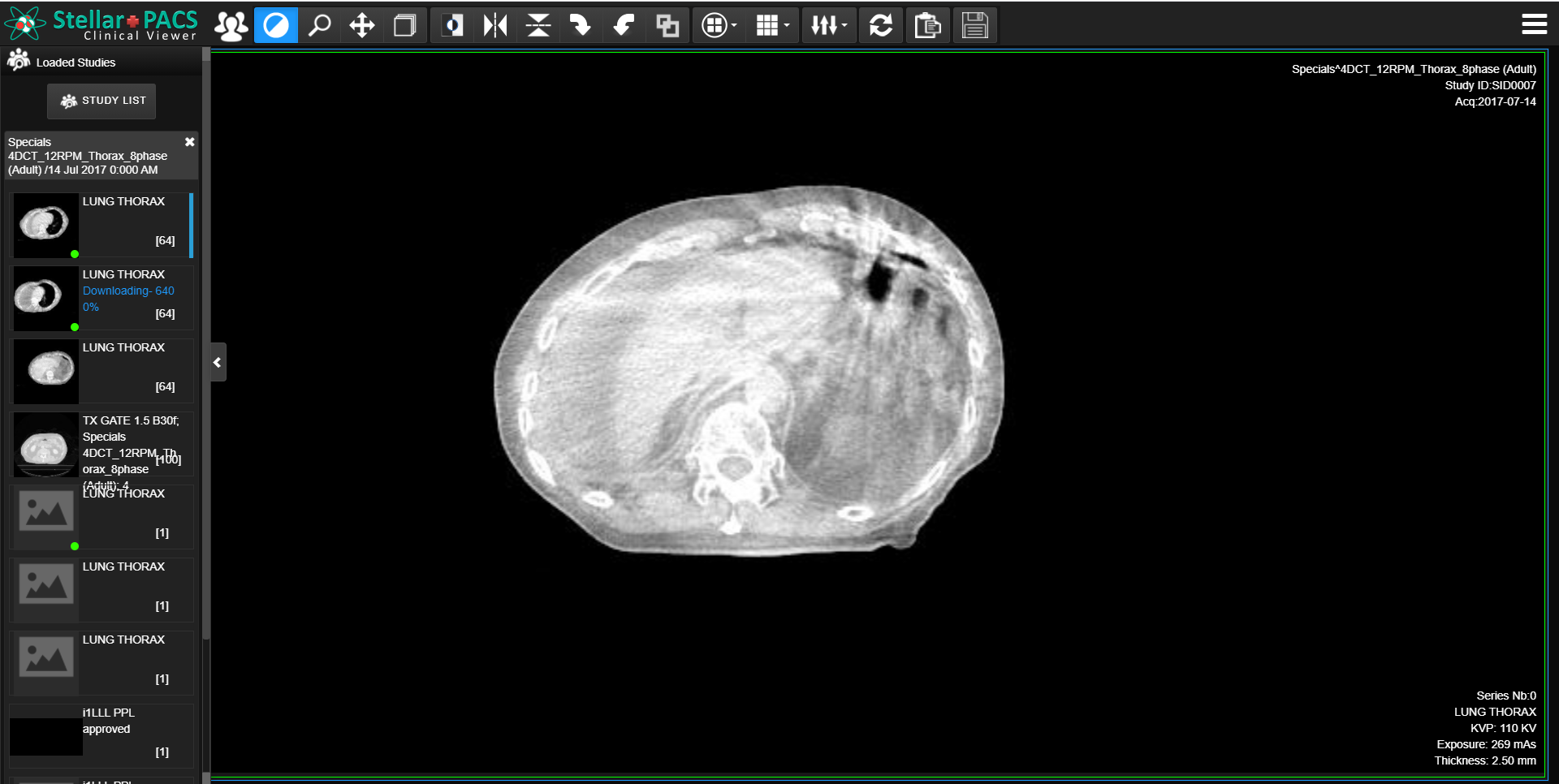 Key benefits
Web based viewer, compatible with many browsers.
Supports concurrent users
Query/retrieve capabilities
Customizable display layouts
Fast image / report retrieval and rendering\
Complete image manipulation and review tools.
Teleradiology option
Features
Patient browser with full range tag-based search, query, retrieve and filtering capabilities.
Provides secured role-based user logon and access rights.
Provides reliable interchange of imaging-related information based on the DICOM standard.
Comes with a fully customizable enabled Dashboard view
Provides display of grayscale and color images from any modality, including modalities like CT, MR and PET, CR, DX, XA and XRF, as well as ultrasound and nuclear medicine and more.
Provides optional automated second opinion workflow with teleradiology features.
Provides support for multiple stacked views, multiple series view and hanging protocol support
Provides annotation of laterality, orientation as well as spatial localization of cross-sectional images for anatomic reference.
Image manipulation features such as brightness/contrast, Zoom/Pan and text annotation, Window width / level adjustments, flip, rotate, and inverse.
Provides simple measurements of linear distance and angle.
Provides cine capability to allow review of images that involve cardiac motion.
Basic MIP/MPR view support and 3D Volumetric Rendering view
Zero Footprint mode enables the application to work even in the most remote locations