StellarPACS InCD Viewer
The Portable, Auto Deployable DICOM Study Viewer for your Exported In-CD Images
StellarPACS InCD viewer is a component solution of StellarPACS ecosystem. It is zero-footprint DICOM Viewer meant to be packaged along with DICOM Studies/Series which are exported from Stellar Series of products into a compatible export medium such as a CD or a USB drive. The InCD Viewer can be programmed to autoplay upon being inserted into the system.
When the CD/USB is run, the DICOM Viewer will automatically open and load the exported study on the feature rich DICOM viewer and eliminating the need to install and manage any 3rd party DICOM Image Viewer, thus making it easier for the target audience – the customer.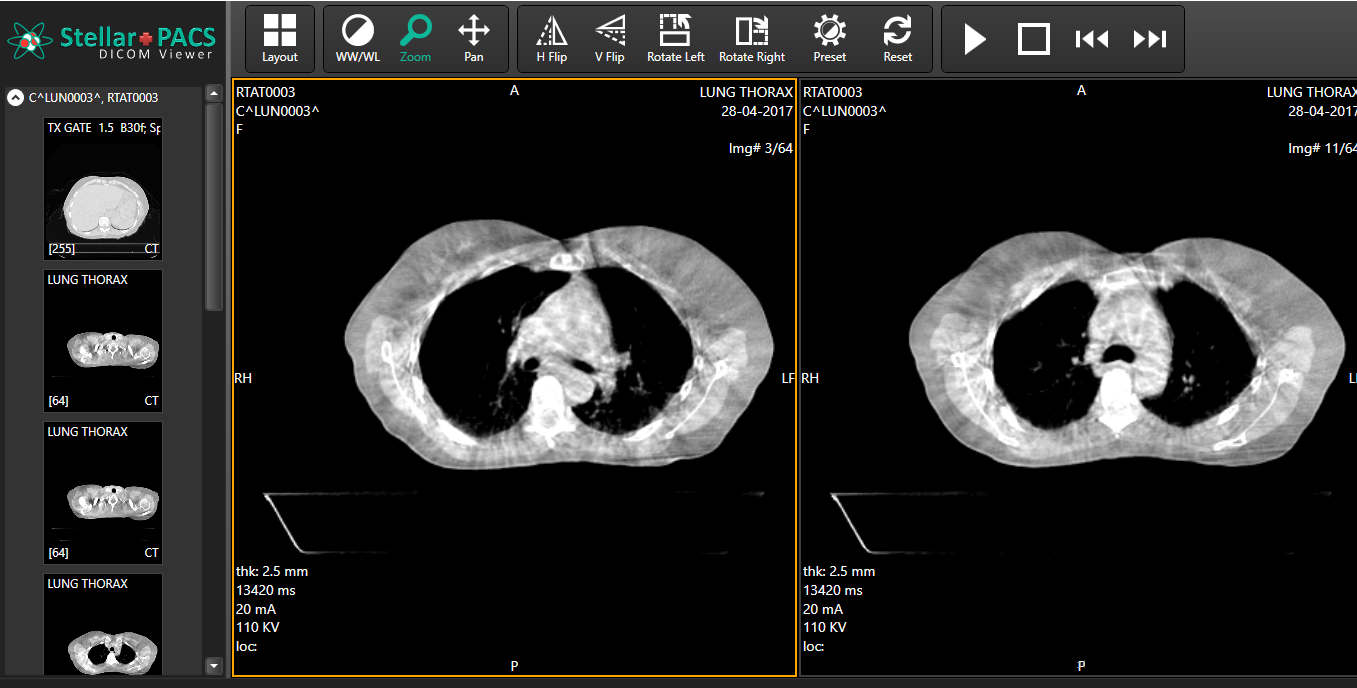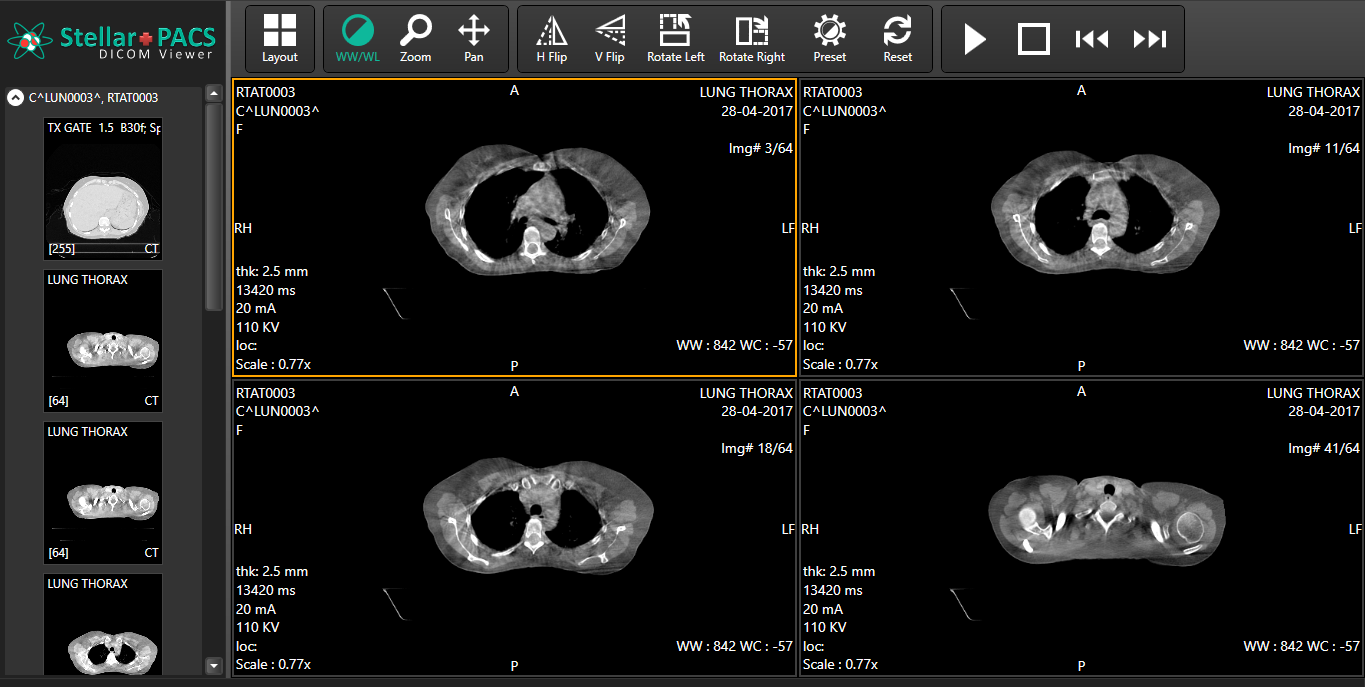 Key benefits
Zero Footprint application, does not require any installation or pre-deployment to use
Eliminates need for 3rd Party DICOM Viewers
Enables ease of use for patients and once click export increase productivity for Healthcare providers
Feature rich DICOM Viewer comes with advanced Image Manipulation tools
Easy to use and understand. Suitable for use of patients as well.
Can be run from any medium such as CD or USB drives.
Features
Provides display of grayscale and colour images from any modality, including modalities like CT, MR and PET, CR, DX, XA and XRF, as well as ultrasound and nuclear medicine and more.
Provides support for multiple stacked views, multiple series view and hanging protocol support
Image manipulation features such as brightness/contrast, Zoom/Pan and text annotation, Window width / level adjustments, flip, rotate, and inverse.
Provides simple measurements of linear distance and angle.
Provides cine capability to allow review of images that involve cardiac motion.
One click exports into CD Viewer setup
Easy Customization and supports White Labelling to suit user requirements.
Platform Independent DICOM Viewer, works with any OS