StellarCapture – Ultrasound Image Management System

Capture and see every moment.
Your DICOM based Ultrasound Image Management Workstation
Image and Screenshots
StellarCapture's specially customized DICOM based Ultrasound Image Management Solution is designed to work around the patient and works with any diagnostics ultrasound system, integrable with other medical information system to enable radiology workflow automation and film-less paper-less radiology. It provides cost effective and efficient reporting solutions compared with the conventional cumbersome multi-format camera and expensive thermal printing reports.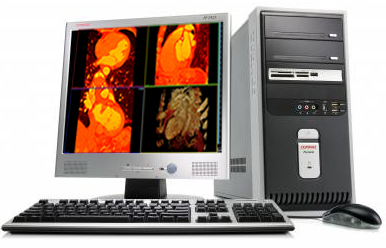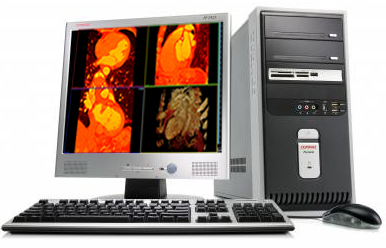 Key benefits
Organizes patient, images, and report data electronically and enables film less, paperless radiology.
Cost effective, efficient, and customizable plain paper reporting compared with conventional cumbersome multi-format camera and expensive thermal print reports.
Off-line measurements frees scanner time for more patient scans.
Low cost 3D imaging.
Easy to learn and use even by computer no-voice.
Easy data exchange with other imaging systems through DICOM.
An effective teaching / training tool.
Additionally, StellarCapture also provides the following options:
3D Ultrasound Imaging
SMART – Offline Measurements System
Telehealth Service Support
Email Image/Report Options
Flexible Image Export Options
Foot Pedal Integration

Main Features:
Compatible with any vendor diagnostic ultrasound system.
Patient and image data storage management with backup/ restore.
Easy to use graphical user interface.
Image review management.
Customizable image reports and application reports.
Off-line measurement options.
DICOM image import/export.
Telemedicine support options.
Component Features:
Patient Visit Management:
Patient and visit data management with any information system via configurable database connectivity, includes DBMS systems like Oracle, MS SQL and more. Supports various image storage formats like BMP, JPEG and DICOM, also optional other formats available
Provides patient visits listing and image review.
DICOM Import/export and DICOM CD writing.
Optional interfaces to HIS/RIS system.
DICOM Plain Paper Printing option is supported
Film Composer with facility to print on different film sizes and in multiple formats
Image Management:
Accepts real-time images data from analog capture card (NTSC or PAL) or proprietary data formats. Supports color and 8-bit gray scale image capture.
Conversion of Non-DICOM to DICOM Ultrasounds
Captures static and multi-frame cine images.
Supports foot-pedal or on-screen button for still/cine capture.
Image calibration options.
Optional DICOM image import supported.
Image Review and reports:
Real-time review of stored images.
Simple and quick image save/delete to manage image data and the storage.
Easy stored image review on flexible image layout.
Image manipulation features—contrast / brightness, Zoom/Pan and text annotation.
Customizable template-based application specific reports.
Easy to use drag & drop image reports with customizable